Epoxy Flooring, Leamington
Residential, Commercial, Industrial
Epoxy Flooring Solutions
Solids, Flake or Metallic Epoxy Flooring Systems
Epoxy-Rite is proud installer of epoxy flooring systems in Leamington, Ontario. As a locally owned and operated epoxy flooring company, we provide residential, commercial and industrial concrete flooring solutions that are highly attractive, durable and long lasting. Our high performance urethane and epoxy floor coatings systems are ideal for a wide range of indoor and outdoor environments.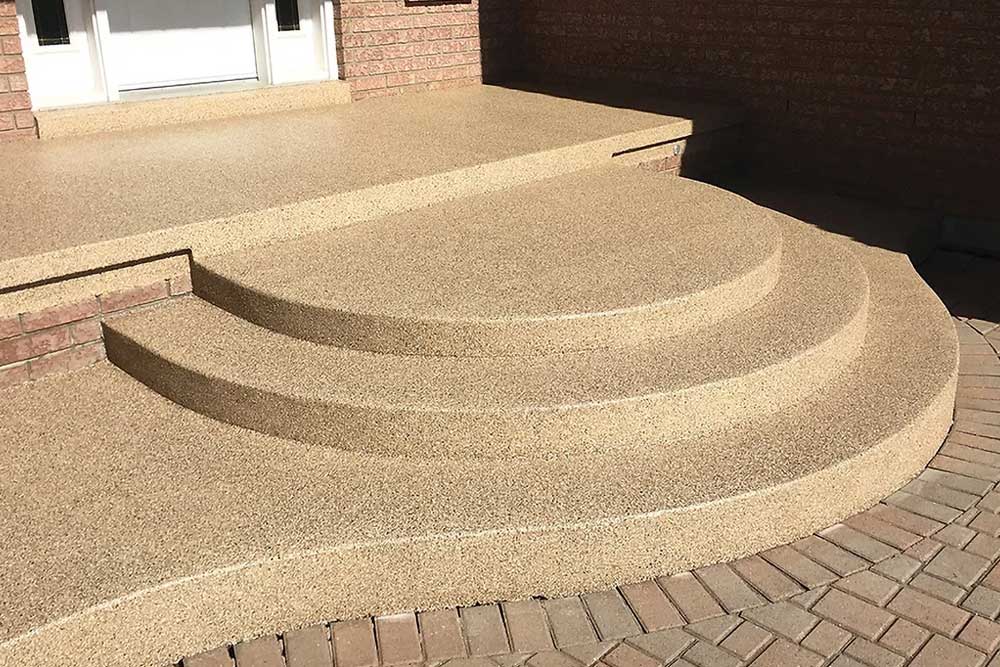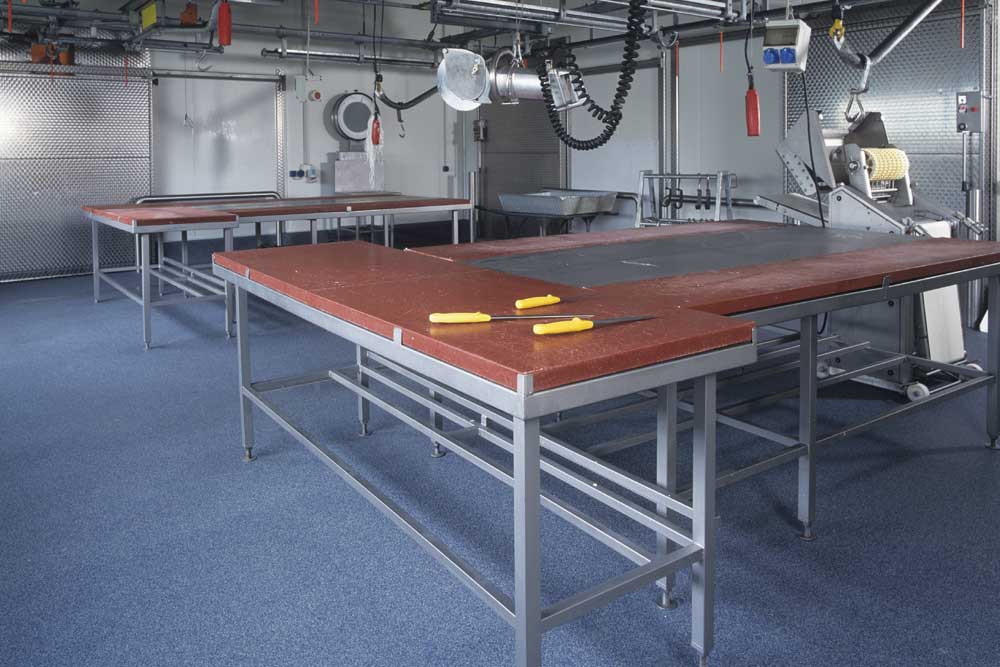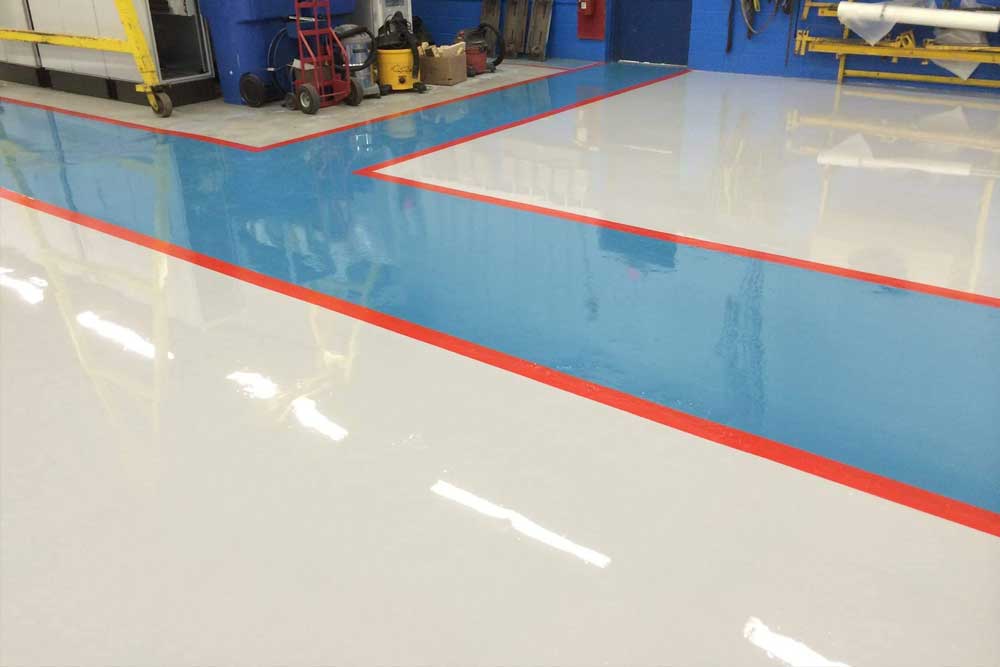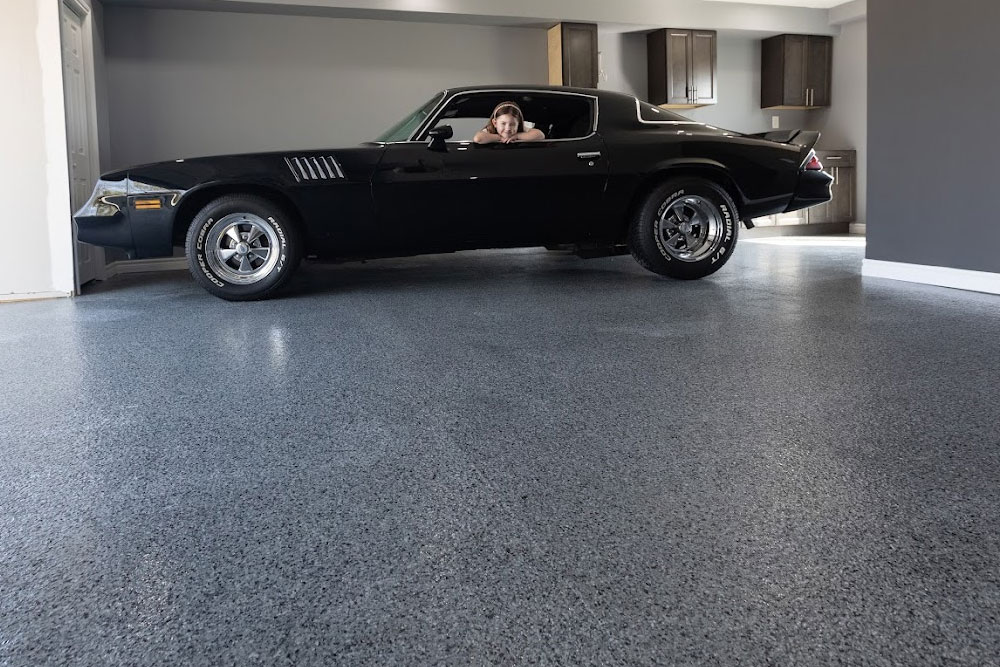 100% Solids Epoxy Floor Coatings
For Leamington area homes and businesses we use 100% solids epoxy which is a resin mixed with hardener, without any water or solvent additives. No additives means that 100% solids-based epoxy creates the thickest and strongest floor coating. These floors can withstand any abrasion, scratches or chipping, without loosing their appearance.
Our epoxy flooring systems are idea for homes (indoor and outdoor) labs, hospitals, doggy day cares, showrooms, car dealerships, auto shops, garages, retail stores and much more.
Epoxy Flake Flooring
Epoxy flake flooring is extremely popular as it is available in many decorative finishes. We use a mixture of 100% solids epoxy, a layer of vinyl flakes, and a urethane topcoat for a durable, long lasting flooring system. Epoxy flake floors are very attractive and are resistant to harsh weather, water spills, chemicals, stains and UV rays.
Due to the UV stable topcoat and waterproofed primer, epoxy flake flooring is well suited for indoor and outdoor uses, such as patios, pool decks, driveways and garages.
AI
I
Metallic Epoxy Flooring
The metallic epoxy floors we've installed in the Leamington region are highly attractive and durable. We use a multi-layered floor system that incorporates metallic pigments mixed with clear epoxy to create unique patterns.
Our metallic epoxy flooring is hard-wearing, durable, easy to maintain, scratch and chip resistant, pet friendly and chemical resistant. Metallic floors are not just cosmetically appealing, they present various benefits including being antimicrobial and anti-slip.
Have a question or want to book an appointment? Get in touch today!
Why Choose Us For
Epoxy Flooring in Leamington
Experience
Epoxy-Rite has 25 Years of experience in concrete flooring solutions. Our skilled epoxy installers use the latest techniques to ensure your floor looks great, is durable and long lasting.
Warranties
We are proud to offer installation and manufacturer warranties that protect you and your floor against product failures and damage caused by normal day to day use.
Locally Owned and Operated
Epoxy-Rite is a locally owned epoxy company that is licensed, bonded, and fully insured. We don not sub-contract any part of our work.
Quality Workmanship
Our Leamington epoxy installers do it right, meaning we don't cut corners. Our quality assurance and high standard work ethics are applied with every job we undertake – big or small.
Customized Solutions
Every concrete floor is unique so we tailor our solutions to provide our customers with durable long-lasting coatings that meet their specific flooring needs.
100% Customer Satisfaction
We take pride in delivering epoxy floor installations that meet or exceed our customers expectations. We strive to continuously provide the top quality services our customers deserve.